Weekend in Bratislava and Vienna
Visit Bratislava – one of the smallest and youngest capitals in Europe. It is a beauty on the River Danube, a small but charming city with many interesting sights, luxury hotels and cosy restaurants. Enjoy the beauty of the city and the nearby attractions – boat trip on the Danube, the Slovak National Opera & Ballet, sample Slovak cuisine and the fine wines of the Lesser-Carpathian region, goose feasts, a trip to the Bratislava TV tower above Bratislava with a rotating restaurant... and many more.
Vienna is the capital and largest city of Austria. Along with nearby Bratislava, Vienna forms a metropolitan region with 3 million inhabitants. Apart from being regarded as the "City of Music", Vienna is also known as "The City of Dreams". It was home to the world's first psychoanalyst – Sigmund Freud. The city is compact and pedestrian-friendly. There are countless "must-see" tourist attractions – the Gothic Stephansdome (St. Stephan's Cathedral), the Schoennbrunn Palace with the Sisi Museum, the zoo, the Spanish Riding School and the Palm House, the Parliament, the Prater amusement park with its huge Ferris wheel, the Mozarthaus, the State Opera House and many more. While in Vienna, you must definitely taste the famous Viennese cake – the original Sachertorte.
Choose accommodation from the offer or send us your request. We will find a hotel to fit your taste and your budget.
HOTELS, OPTIONAL TRIPS AND SIGHTSEEING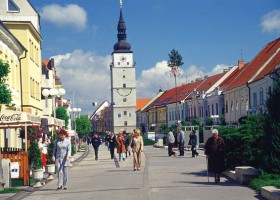 a beautiful baroque castle
an old royal city known as the "Slovak Rome"
a small wine town in the Lesser Carpathians
the famous "goose villages" around Bratislava
a boat trip on the Danube River to the ruins of Devín Castle
---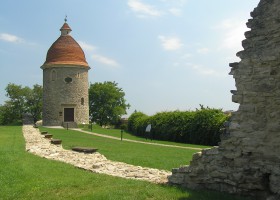 a traditional "trdelník" bakery
a boat trip on the Baťa Canal constructed by the famous shoe manufacturer Baťa
historical gold and silver mines
the Old Castle with architecture of all styles of 13th -19th centuries
the New Castle from the 16th century
an art gallery, an open-air mining museum including underground tours
the best known Slovak spa
---